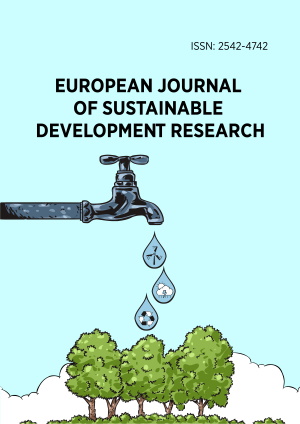 About us
European Journal of Sustainable Development Research (EJOSDR, e-ISSN: 2542-4742) is a quarterly, double-blinded peer-reviewed journal that analyses topics related to environmental sustainability. The journal invites scientific articles that explore, analyze and review research on the relation between nature, environmental science and humanity. It is encouraged to submit articles that aim to contribute to the science of sustainability by offering new solutions or revisiting conventional methods. The journal accepts scholarly works that focus on the individual as well as policy-making levels.
The journal is an Open Access journal.
There is no submission or publication fee currently.
Online ISSN:
2542-4742